The It Tastes Like Freedom Podcast
Non-diet nutritionist, embodiment & mindset coach, Chanci Dawn, went from selling weight-loss shakes for a living to devoting her life to setting herself, and other women, free from their constant struggle with food and allowing the size of their thighs to determine their worth.
Listen in as Chanci and her guests share inspiring insights, revealing stories and simple strategies that'll help you transform your relationship with food and your body in the most nurturing, free and loving way possible - through embodied eating.
Chanci's vision is that the raw, no-hold-back, girlfriend kind of convos will inspire and equip you to harness all the misspent time, energy and money on dieting and focus instead on living a life that you adore in a body that feels like home.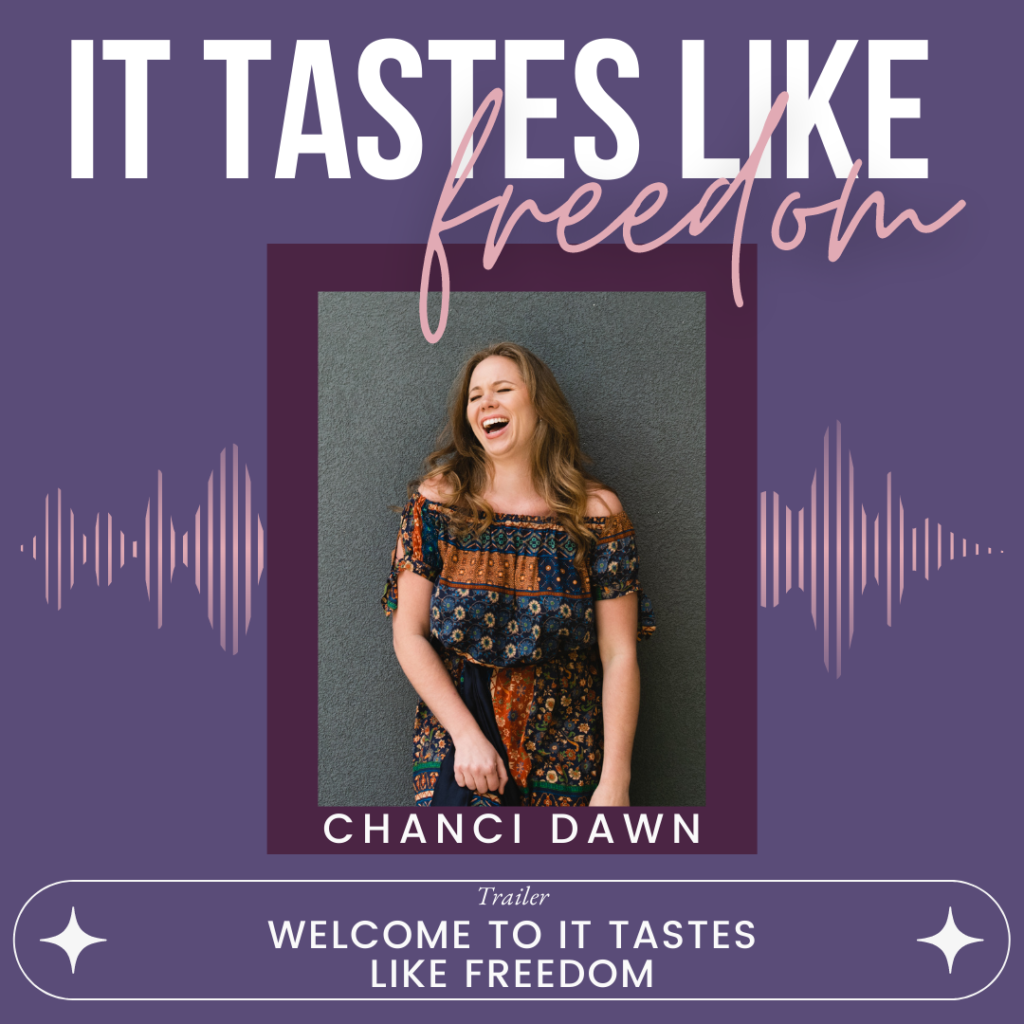 This show is about freedom. Freedom from your constant struggle with food and letting the size of your thighs determine your worth. Join me weekly for no hope back unfiltered girlfriend kind of conversations that will inspire, teach and empower you. As we tune in to our own body's wisdom and tune out of the diet industry blinds, we can live our most radiant, pleasurable, and fulfilled lives.